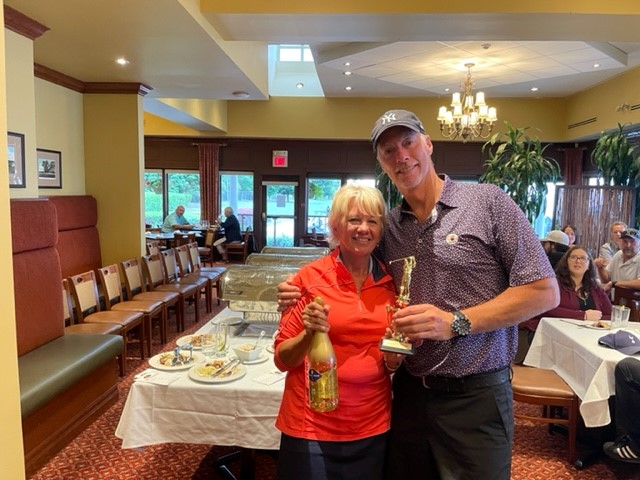 Next to our Christmas Gala, probably the longest-standing tradition we have at RE/MAX Garden City Realty is our "Hackers" Golf Tournament. And it's always a lot of fun.

Over the years, and it's been about 30 years, we've gotten together at one or another of the golf courses around Niagara for 9 holes of golf and dinner. We started actually at Municipal in Merritton but moved on from there to St. Davids, Niagara-on-the-Lake, St. Catharines, and more recently to Fonthill. Like a lot of things, COVID shut down our social events, and so it's been 2 years that our Hackers Tournament has been suspended. Then, this year with restrictions lifting, we found that many of the golf courses in the area weren't interest in holding a shotgun start tournament, especially for 9 holes. Phyllis Gleeson, our golfing event coordinator for a number of years, got busy on the phones and was able to arrange a date for us to book at the Niagara-on-the-Lake Golf Club. The oldest club in North America and fittingly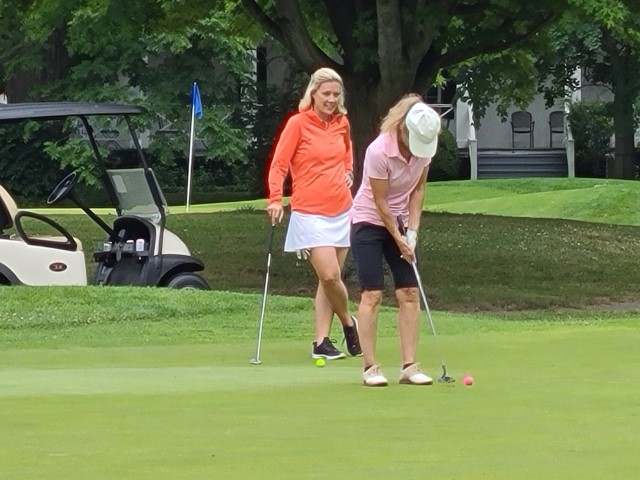 right in the centre of the historic Old Town.

Some time in advance, we scheduled the event for July 13, and then we began watching the weather forecasts. The 10-day forecast, as we got close enough, called for 1 day of rain. You guessed it. July 13th. And indeed, the day looked overcast and threatening. But it didn't rain. It was actually ideal for golf. Not too hot. Very pleasant.

About 40 of our people participated. We call it Hackers for good reason. The idea is that regardless of your skill level, you can participate and have fun. We play a scramble format so as long as one person in each foursome can hit the ball everyone does well. And true to form we have both ends of the spectrum. Scratch golfers to a half dozen who have never held a golf club.

With the course strategically situated right in town and along the lake, there is always lots of potential for mishaps. Golf balls bouncing off cars or through front windows, but apart from the oddball bouncing down the street, we didn't get any reports of general mayhem.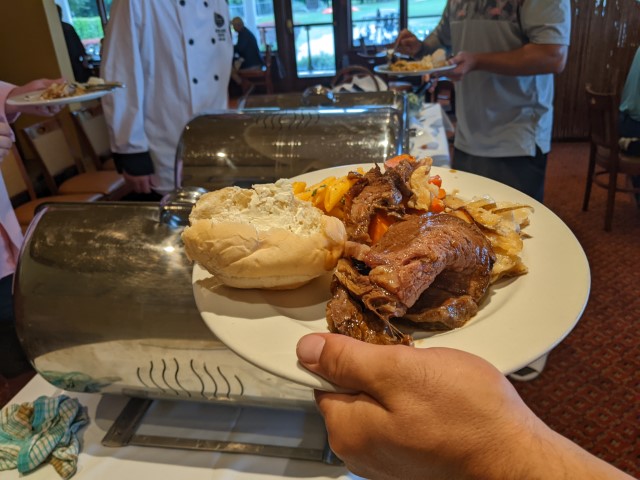 Tee-off was at 3:30 pm with dinner at around 6:00 pm. The club took wonderful care of us. Carts were ready with each foursome labelled. Bags in place. In spite of the dry summer, the course was in great shape. And dinner was superb. Roast beef, chicken, salads and potatoes. Plus a very, very tasty dessert table.

All-in-all it was a great event and one that felt long overdue. It had been two full years not only since our last Hackers, but since any formal social event. Everyone was thrilled to be together again. The actual event ran, as we've said, from about 3:30 pm to somewhere around 8:00 pm but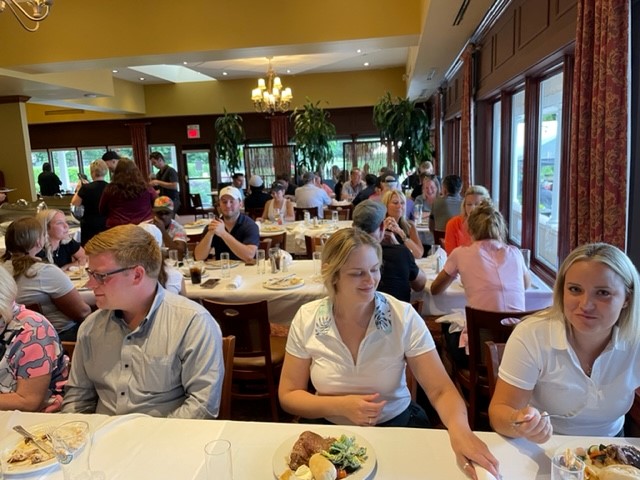 apparently a number of our group had arrived early and enjoyed a lunch on the terrace overlooking the lake, and from reports, others stayed out socializing until the clubhouse and bar closed down. Enjoying the setting, the summer, and the friendships.