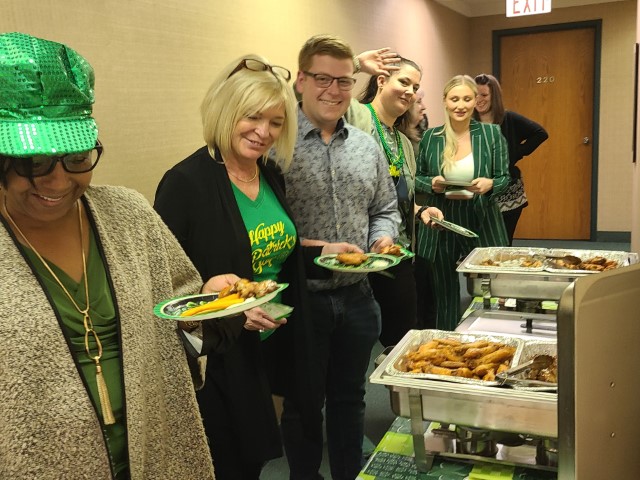 They say there is no bad time to have a party. And while that may be true, it seemed to us with winter in the rearview mirror, COVID restrictions being eased significantly and St. Patrick's Day almost upon us, that March 17th would be an excellent time for a celebration. So, we earmarked the date for our very first RE/MAX Garden City Realty St. Patrick's Day Bash.

Thanks to Deb Quirk, the diner was transformed for the occasion with quite an array of St. Paddy's decorations. Lots of shamrocks, Derby hats, green trappings everywhere. And with the help of Jim Holiko even our jukebox was cranking out Irish tunes. We didn't have green beer available but there was plenty of Guinness on tap and even green punch for the occasion. Food consisted of chicken wings and pizza, not traditional Irish fare, but plenty of good eating. Nobody left hungry.

In order to accommodate everyone, staff, agents, mortgage and legal, we closed the office from 1 till 3.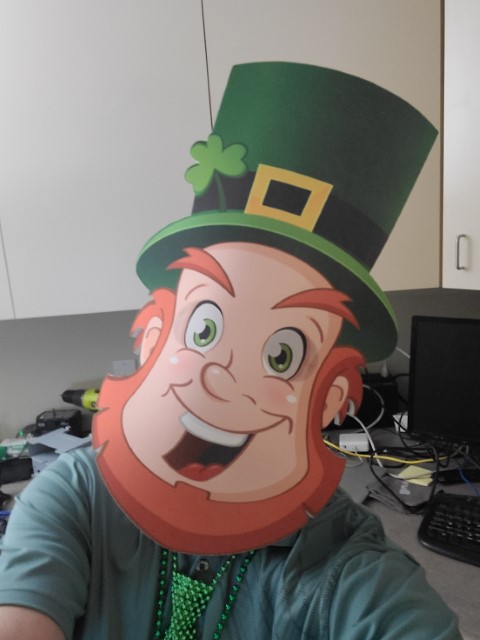 There were some great prizes up for grabs. But they weren't simply door prizes. You had to win them, and to do that there was a three-p
art quiz involved. All centred around St. Patrick's and things Irish. First quiz was multiple choice with four possible answers for each to be filled in. Second quiz was True or False. And third quiz was fill in the blanks. Much like the multiple choice but without the answer hints to choose from. There was also a fourth quiz in the event of a tie.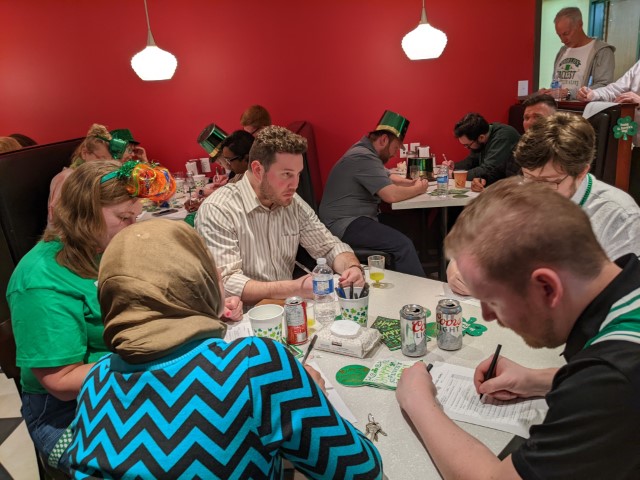 Prizes were in keeping with the St. Patty's Day theme. When you think of the Irish and St. Patrick's Day, you can't help but think of luck and green. What's greener than a U.S. 'greenback'? A lot of people don't realize that the U.S. produces a $2 bill. You could travel to U.S. destinations for years and you'd be lucky to ever get a U.S. $2 bill in change. Well, first prize was a bundle of 100 freshly minted U.S. $2 bills, sequentially numbered. (or as an alternate if you are not into collecting, a bundle of Canadian $5 freshly minted banknotes). Second prize was a pot of gold. Not literally of course, but over $100 worth of gold wrapped chocolate loonies, and buried in the pot, a leprechaun's pail with 350 actual Canadian loonies inside. And third prize was a gift certificate for a night out at one of Niagara's finest Irish pubs, the Harp in Niagara-On-The-Lake.

The quiz wasn't simple. Some questions were pretty easy. Others were not. And it's interesting what you learn by an experience like this. Did you know for example that there are 8 times more people with Irish Ancestry living in America than there are in Ireland? Or that St. Patrick was not actually Irish at all? He was English. Kidnapped as a young boy and taken to Ireland as a slave.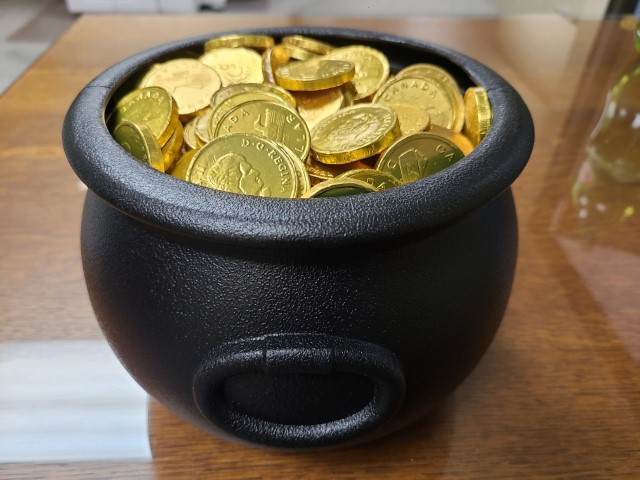 After three rounds, we did actually have a tie for first place. Sandra from our St. Catharines front desk, and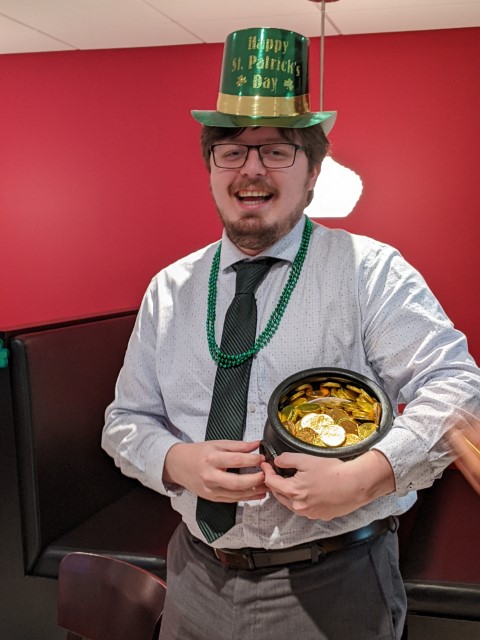 Ben Pinfold from Liddiard Law. The run off quiz gave Sandra a 1 point edge. She chose the U.S. packet of bills, and sold them on the spot. Ben took home the pot of gold. And the gift certificate went to Jim Holiko of our IT department.

From all accounts everybody had a great time. We were overdue for a party. St. Patty's Day gave us a good reason. Chances are it'll be entered into our Calendar as an annual event from here on.