HIGHLIGHTS
July 1, 1984: Opened the first RE/MAX GARDEN CITY (RGC) office in St. Catharines
January 1, 1986: Achieved #1 market position in St. Catharines/Niagara Marketplace
July 1, 1986: Relocated to current St. Catharines location at Lake & Carlton Plaza (expanded location 5 times since)
July 1997: Opened Fonthill RGC office
November 1997: Opened Grimsby RGC office
January 2004: Relocated RGC office to current premises in Grimsby
CORPORATE PHILOSOPHY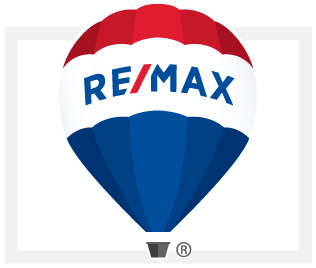 RE/MAX Garden City Realty Inc. is all about excellence! Right from the beginning, the concept was to gather the best salesperson in the business. Provide them with an outstanding professional environment, give them the best of tools and support, and will continue to strive for excellence in every aspect of the real estate experience.
PURSUIT OF EXCELLENCE
By 1987, RE/MAX had grown to become the top-selling real estate organization in Canada

By 1997 RE/MAX worldwide achieved the amazing milestone of selling over 1 million transactions in a single year. With it came the #1 market share spot and distinction that "Nobody in the world sells more real estate than RE/MAX". Interesting to note is the fact that RE/MAX achieved this milestone with less than 1/2 the salesforce it has today.

By 2004, RE/MAX had surpassed the 100,000 agent mark.


RE/MAX growth is not linear, it's exponential. In the first 10 years, it grew to 3,796 salespeople, in the next 10 years, it grew to 32,311, and then over the following 10 years, it grew to 77,896. 2 years later, the organization grew to over 100,000 salespeople.

The RE/MAX balloon is one of the most recognized logos in the international marketplace.

RE/MAX associates average more than 13 years of real estate experience and hold a higher number of professional designations than salespeople with any single competitor
ACHIEVEMENT LEVELS
As an organization designed by top producers for top producers, RE/MAX has always encouraged its salespeople to rise to their full potential. Not surprisingly, when it comes to sales production awards, RE/MAX sets the bar high. RE/MAX recognizes its agents for outstanding sales performance-based both on annual commission earned as well as accumulated earnings during the agent's career with RE/MAX. The production award categories are as follows:
| Annual Award | Income Required: |
| --- | --- |
| Executive Club | $50,000 to $99,999 |
| 100% Club | $100,000 to $249,999 |
| Platinum Club | $250,000 to $499,999 |
| Chairman's Club | Over $500,000 |
| Diamond Club | Over $1,000,000 |
| Lifetime Award | Income Required |
| --- | --- |
| Hall of Fame | $1,000,000 |
| Lifetime Achievement | $3,000,000 |
| Circle of Legends | $10,000,000 |
Over half of those RE/MAX Garden City's salespeople, almost 60% in fact, have earned at least 100% Club level, with between 15% and 20% qualifying for Platinum Club awards. That's pretty amazing when you think of it. Over 1/2 of the salespeople in the entire company earning in excess of $100,000. And when you look at the international picture, it's staggering.
But what is it?
Why do RE/MAX salespeople do so much better than average?
Is it – That RE/MAX attracts the best agents?
Is it – That RE/MAX helps serious full-time salespeople make more money?
IT'S BOTH!