We used to have lots of meetings, back before Covid. In fact, in one of our many renovations in the past, we acquired space and designed a training centre, equipped with seating of course, and work tables along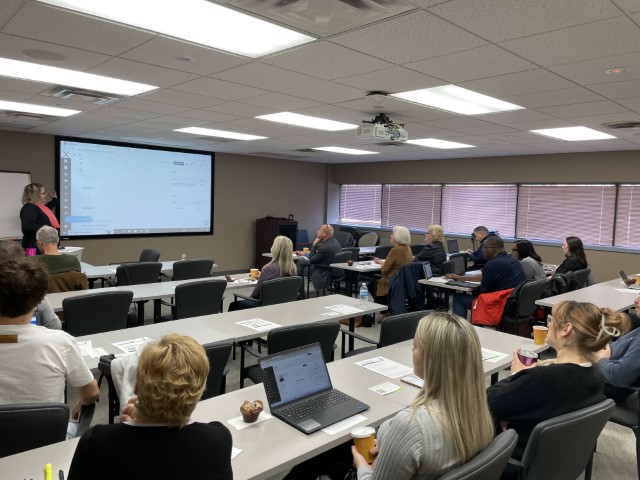 with an overhead projector and wall-mounted screen. Adjacent to the training centre was our 50's diner, designed to seat exactly the same number as the training centre and great for snack breaks and lunches when training went all day.

Well, as I said, Covid shut that down temporarily. But I am glad to report that group gatherings are back on track now and so too is our formal training.

Recently RE/MAX International has rolled out a full-service internet package for all its agents hosted by KV-Core. One of the key elements of the program is its Contact Management System, allowing agents to handle appointments, schedule mail and phone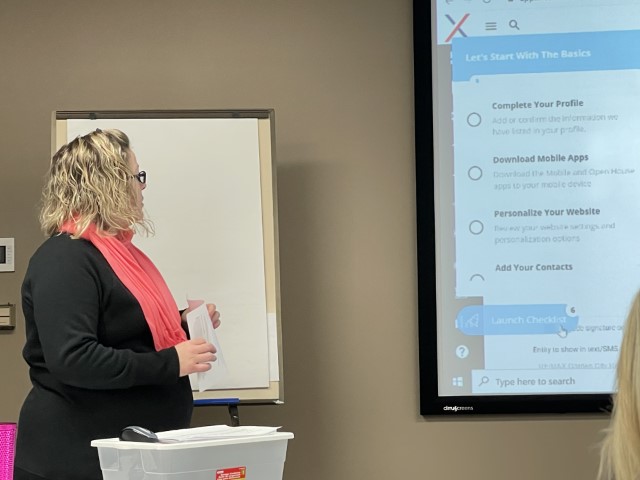 contacts, and track activities. There is lead generation capability. The program interacts with social media. Hosts listings. Manages agent client lists and communications. Provides customizable agent websites. On and on. A tremendous automated personal assistant for agents. But it needs to be understood and it needs to be assembled individually. And that's where the training comes in. Christine Firth, employee of many talents, has had past experience using KV-Core, and Deb Quirk attended specific KV-Core training at R4 in Vegas, so they officially rolled out the program at RE/MAX Garden City Realty with Christine doing both formal classroom-style training as well as small groups and individual tutoring. You should see the program's impact in the way agents handle their business over the coming days and months.

And then there was a time we used to conduct monthly off-site breakfast meetings at our various office locations. We've gotten away from that. However, in the past couple of years, we've hired nearly two dozen new agents here at RE/MAX Garden City. Some are new to the real estate business. Some experienced in real estate sales. But all new to the RE/MAX G.C. family.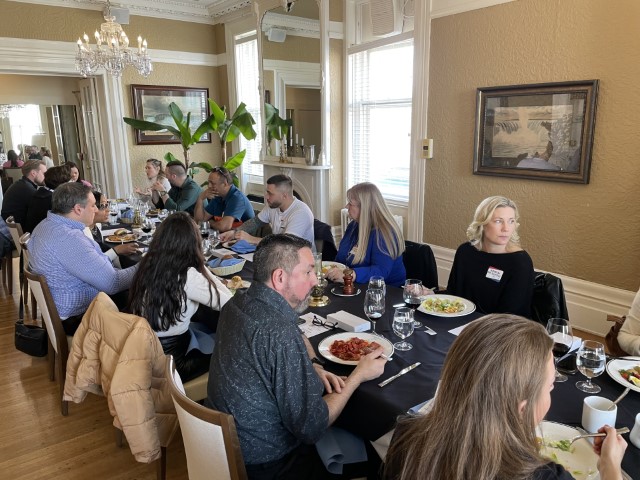 Recently we hosted a luncheon for all our newbies, held at the St. Catharines Club. It started off with a meet and greet. These people will form a cohesive support group and bond of friendship as time goes on. We also looked at getting started. Dreams and Goals. Prospecting and other issues are sure to be a part of a successful agent's life. Then we broke for lunch. But even here while we 'broke bread' together, the mixing, mingling, and bonding continued. A great time.

So glad Covid is finally behind us. We recently removed the plexiglass barriers from our various reception sites. And it seems as though along with that reversion to normal, the meetings and get-togethers have come back in full force as well.

A welcome transition.