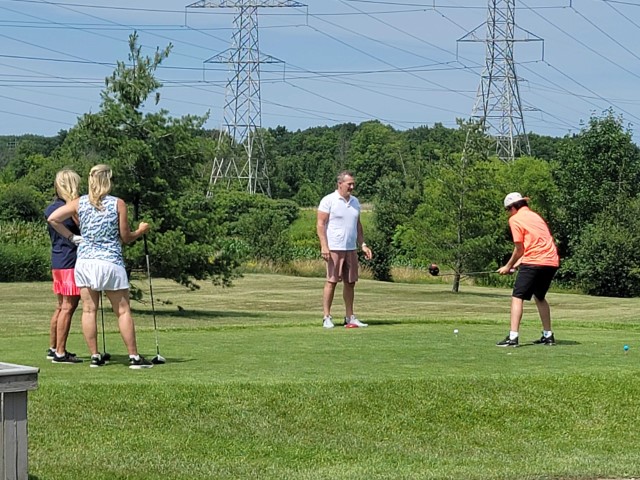 Not all golf tournaments are created equal. There are the PGA and LPGA tournaments. Fabulous world-class tournaments like The Masters in Augusta. They feature a lineup of golfers that are household names in the sports world around the world.

Courses like Pebble Beach, St. Andrews, are manicured to perfection. Unbelievable camerawork that follows the flight of each golf ball, and the trajectory of every putt. And the purses. Literally millions of dollars on the line and often decided by one shot out of almost 300.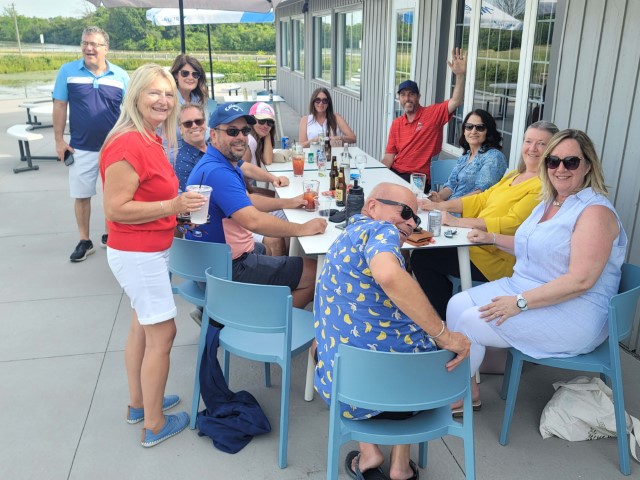 And on a somewhat smaller scale, there are tournaments like Pro/Am and Celebrity Golf. Charity tournaments featuring still a substantial purse or at least an enviable prize table, and of course, bragging rights.

And then there is the RE/MAX Garden City Hackers Golf Tournament. Not like any of the above.

We do not showcase world-renowned golfers. There is no purse up for grabs. Nor is there even a prize table. And the only camerawork is performed by players on their smartphones. And yet, the Hackers have been a consistent part of the life of RE/MAX Garden City Realty for over 30 years. Why? Because it's a lot of fun and it's a chance for a group of great people, co-workers, who generally enjoy one another's company, to get out and enjoy a social event.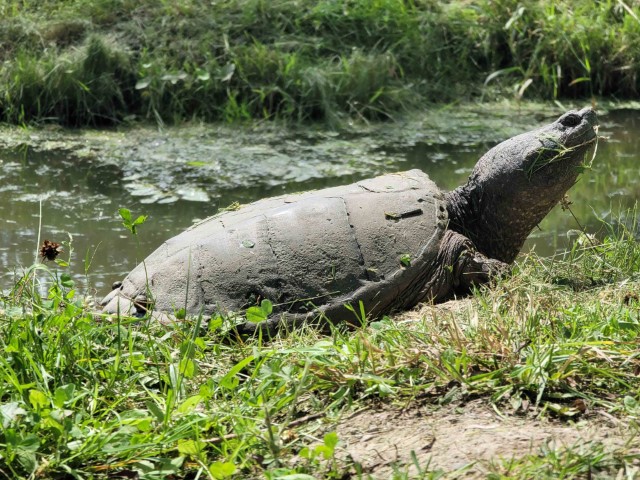 First played at Municipal in St. Catharines, over the years we've gone to St. David's, Niagara-on-the-Lake, and Pen Lakes, to name just a few. This year our destination was Beechwood, just on the outskirts of Thorold.

We have an interesting mix of golfers and 'would-be' golfers at RE/MAX Garden City. Everything from scratch golfers and semi-pros down to people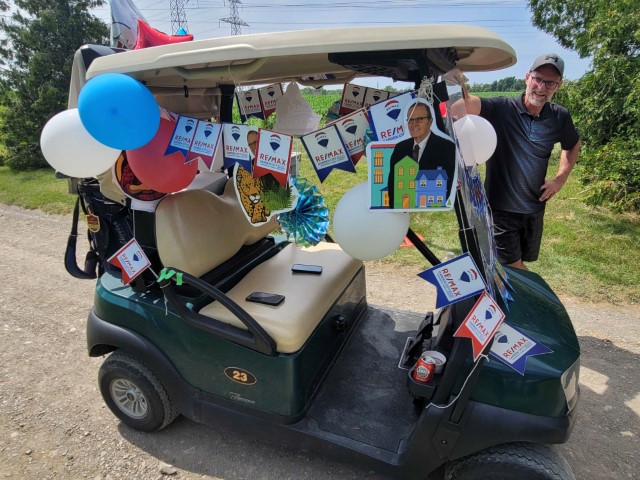 who have never held a club. And the 'Hackers' is designed to accommodate both, and everyone in between. It's played as a 'scramble' or 'best ball' format which means you don't have to face your horrible shot again. As long as you have one reasonable golfer in your foursome you can do very well.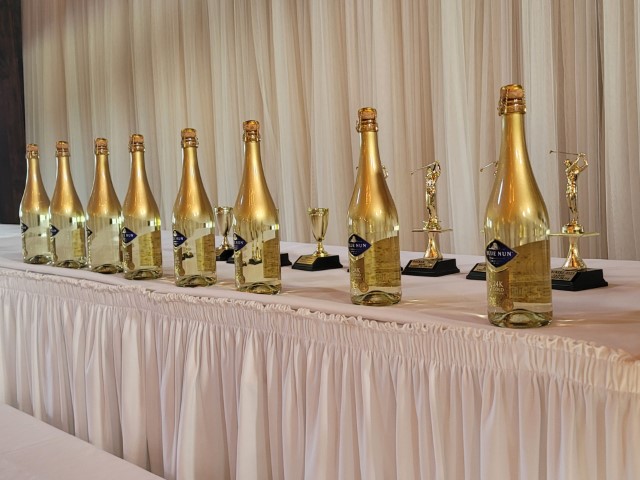 This year Michelle Pepe came up with the idea of having a 'best decorated' golf cart contest which proved very interesting. Some real thought went into those designs. And cart decorating was not the only prize to be had. As a gesture to the serious golfers among us, we do recognize the longest drive and closest to the pin for both men and ladies, with trophies and bottles of celebrity champagne going to the winners.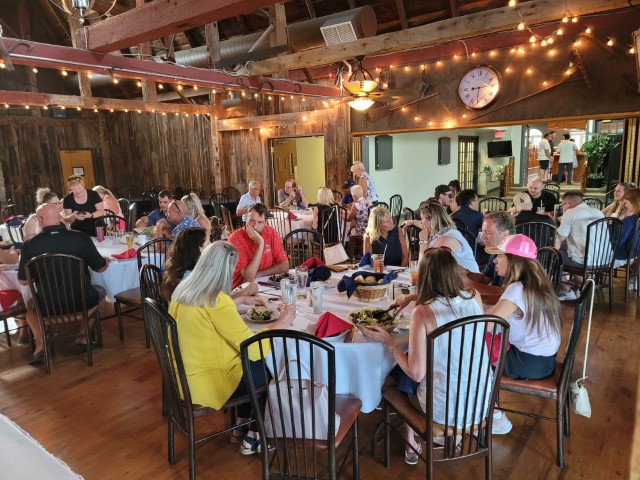 After 9 holes of golf under glorious sunny skies, we returned to the clubhouse for dinner. And dinner was fabulous. Thick-cut roast beef was done to perfection along with baked potatoes, vegetables, and trimmings like horse radish and sour cream of course. And topped off with an array of desserts.

Over dinner, there were accounts as there always are, of unbelievable shots, near misses, experiences by first-time golfers, and some of the pros. But the general consensus was that all in all, it was an amazing day. Great venue, great friends, and fabulous food, and while no cameras, celebrities, or great purses, an event not to be missed. But if you did, keep in mind it is a yearly event. So, mark it in your calendar for June 2024. Details forthcoming!