If there were any questions or doubts about whether the market would regain its hectic pace after the Christmas break, those doubts were quickly dissolved with the arrival of the sales figures for the month of January 2021.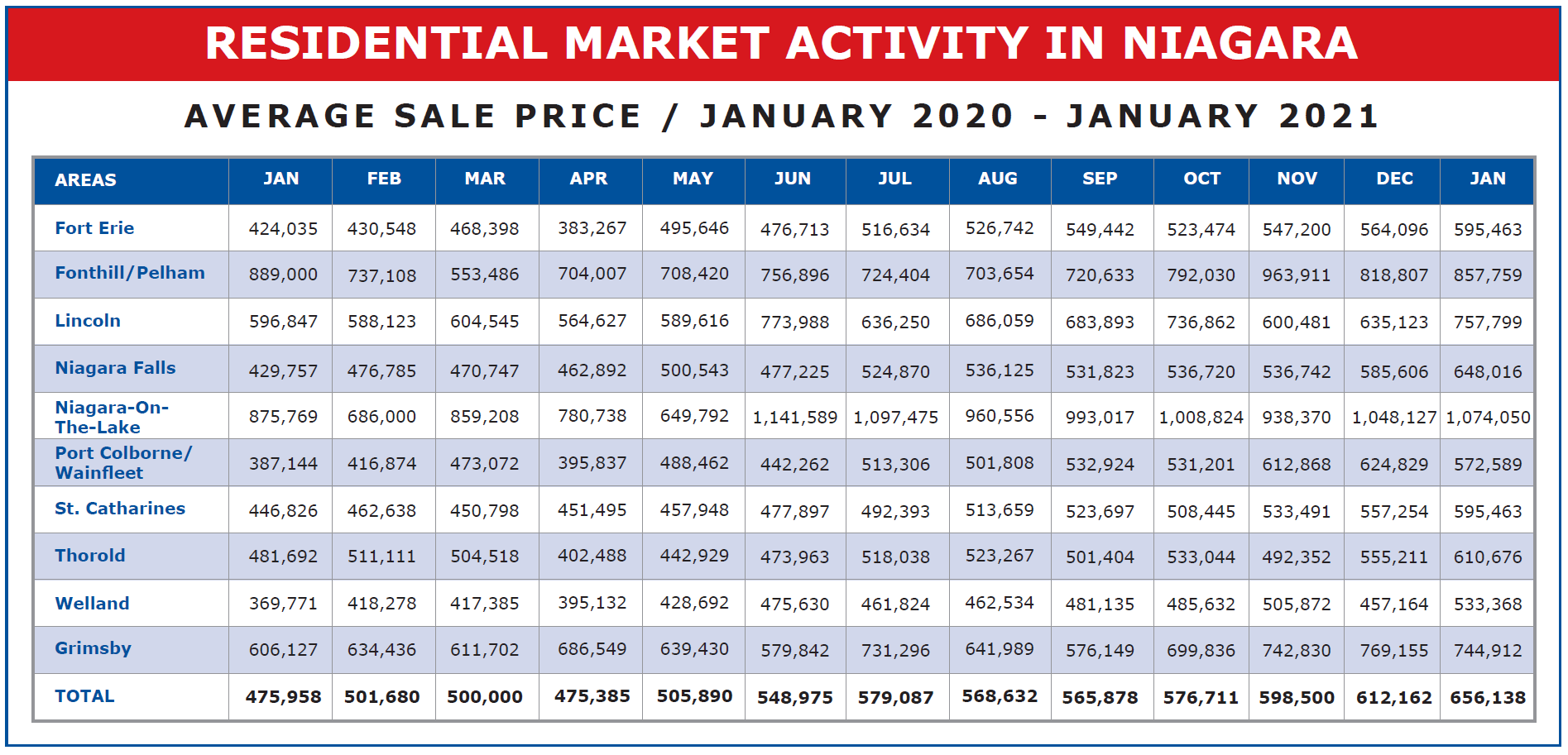 As you can see from the chart above, the average sale price for residential homes across the region came in at $656,138. Compared with the $475,958 registered January 2020, that's an increase of $180,180 or 37.9%.. In one year. Staggering! And while we have to keep in mind there is a certain amount of fluctuation from month to month, that increase is pretty consistent across all the municipalities. Consider St. Catharines and Niagara Falls, with 143 and 107 sales respectively. Pretty substantial quantity of sales each to work from.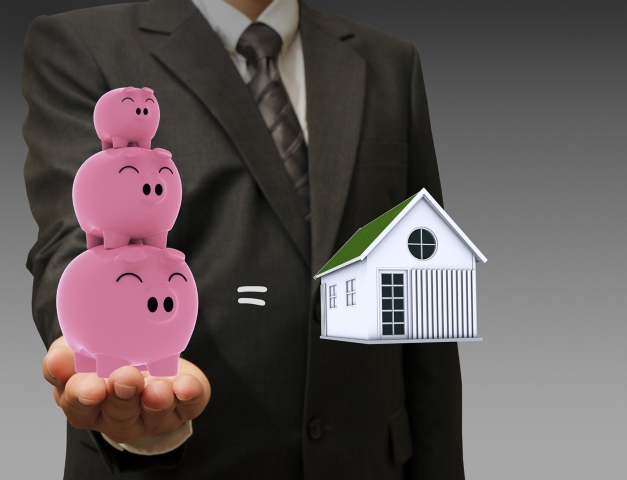 In St. Catharines January, 2021 came in at an average price of $595,463. Compared to the $446,829 recorded in January 2020, that's an increase of $148,637 or 33.27%,. but look at Niagara Falls. January, 2021 the average came in at $648,016. Compared to the $429,757 of one year ago, that's an increase of $218,259 or 50.79%. Now, as we have seen time and again, prices fluctuate from month to month. The $429,757 figure for January 2020 was unusually low. February 2020 was $476,785. But still, incredible increases are being registered year over year.

To get a better idea of the price acceleration in the marketplace, let's take a look at the price change in just one month – January, 2021 as compared to December, 2020. As we've seen, average sale prices across the region came in at $656,138 for January 2021. But just one month ago, in December, 2020 that figure was $612,162 which in itself was a record. That's an increase of $43,976 or 7.18% in just one month. (St. Catharines 6.9%, Niagara Falls 10.7%).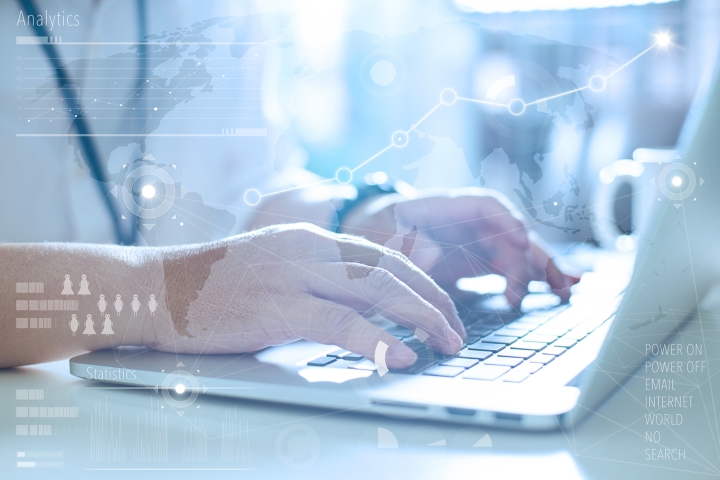 One of the contributing factors to this amazing rise in prices is the fact that there are so few properties for sale at the moment. No doubt this is a reflection of the current COVID-19 lockdown coupled with the fact that many people are reluctant to put their homes on the market until they know they can find a replacement. To quote from the Canadian Real Estate Association year end report: "On New Years' Day there were fewer than 100,000 residential listings in all Canadian MLS Systems, the lowest ever based on records going back three decades. Compare that to five years ago, when there was a quarter of a million listings available for sale." A good measuring stick for the balance between sales and listings is the number of months of inventory at any given time. It represents how long it would take to liquidate current inventories at the present rate of sales activity. There were just 2.1 months of inventory on a national basis at the end of December. 2020 – the lowest reading on record for this measure. Here in Ontario, 29 markets across the province were under one month of inventory at the end of December.

Is it any wonder that multiple offers and incredible price points are more and more the norm? Yes, it's quite a market. And with continued record low interest rates, limited inventory and strong demand, we expect to see new records set almost daily in the months ahead.