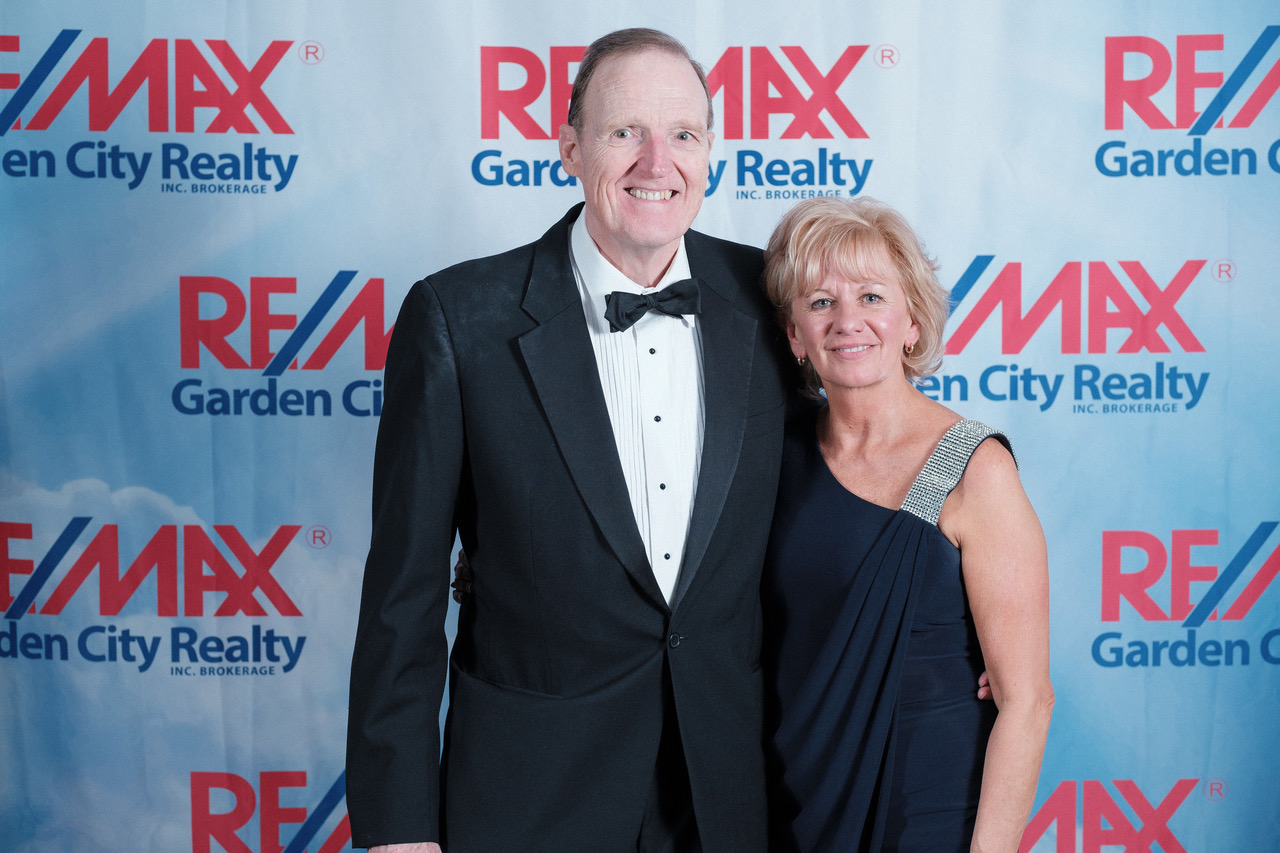 They say that all good things must come to an end. I don't know whether that's true for everything in life, but in the case of Phyllis Gleeson, our wonderful manager at Re/Max Garden City Realty, that is exactly what is happening. After 11 great years as manager, Phyllis has decided to retire. Not entirely, since she will continue on with us as a Broker/Salesperson, but her role as a full-time sales manager has ended as of the end of May.

Phyllis actually began her relationship with Re/Max Garden City Realty back in 2005 when she joined as a sales representative. Then a year or so later, she accepted a position in administration at our back office. Then in 2010, she took on the position of sales manager, after the passing of Claudia Fannon.

Phyllis has been such an integral part of the life and times of Re/Max Garden City Realty. A tribute here will hardly scratch the surface. Who can forget the magnificent Yard Sale for the Cure, that ran for a number of years, first in the parking lot of the Parkway Inn and then at the Lake and Carlton Plaza. An enormous amount of work, but Phyllis mobilized a team of dedicated volunteers and together they marketed acres of items and raised a significant amount of money both for Breast Cancer Research and also for the new St. Catharines Hospital.


No social event went by without feeling the impact of Phyllis. Whether it be our Hackers Golf Tournament, our Fall Round-Up, our Awards Gala, or our Christmas Extravaganza. Phyllis was an integral part, handling so many details, liaison with agents, and of course, being our on-site Party Girl.
Nor was Phyllis's role ever limited to socials and events. Whenever a new candidate came by to check us out, it was Phyllis who met them, made them aware of the many things we have to offer and introduced them to the fabulous culture that makes us who we are. And once the new candidate signed on with us, it was Phyllis who handled a significant portion of their training and orientation.
Whether it be broker issues, client concerns, agents looking for some advice on offers, or just a listening ear, Phyllis was there for them. She was their rock, their confidante. She was Mom.
I personally want to thank Phyllis from the bottom of my heart. She has been my right-hand lady. She's made work fun. And she has been and continues to be one of my very closest friends.

I certainly understand her desire to free up time to travel and work down her bucket list that she hasn't had time to do until now. I know the decision wasn't an easy one. I suspect it was and is as hard for her as it is for all of us.
I'm delighted that while her role has changed, her ongoing relationship with Re/Max G.C. has not. She's hung up her spurs perhaps, but she will remain an agent, our party girl, and always – Mom.