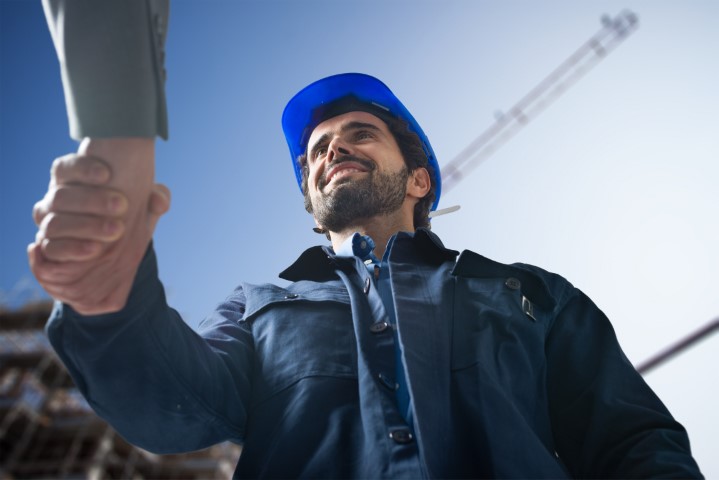 If there were one and only one principal and practice that I could instill into the hearts and minds of real estate investors, it would be this. Learn to delegate. In fact, in my Money Machine Seminars I tell attendees "if you are a plumber for example and have rental properties when you get a call from a tenant complaining about a tap dripping call a plumber, don't be the plumber." Most people don't get this. They don't follow that bit of advice. And that fact, more than anything else, is what causes investors to throw in the towel and give up on being a landlord.

The object as much as possible is to manage your rental real estate as an investment portfolio, not as a second occupation. There are exceptions, I suppose. Perhaps if the landlord is retired with time on his hands and looking to keep busy, he might enjoy dropping by his rentals regularly. Picking up trash, cutting the grass, counting the bricks. But for most landlords, they already lead busy lives. They are lawyers, accountants, bricklayers, plumbers, and hairdressers. They don't need another job. And to the extent that being a landlord is another job, the eventual tendency will be to sell and avoid the stress.

Of course, most people have talents and abilities that can solve rental problems. Why they reason, should I pay someone else to do what I can do myself? The stove isn't working. Before I call a serviceman, I can go over and at least check the fuses. The washing machine has stopped working, I'll just go and see if the load needs to be balanced. Between tenants, hey I can paint. And off they go. Again and again. Until they just hate the phone ringing.

Why do they do it? Money. The idea is that by doing it yourself you are saving money. And while that is true, it isn't as significant a savings as one might think. You see, regardless of what you do for a living, the chances are once you factor in your rental income, your marginal tax rate will be in excess of 50%. And since all these service calls and repairs are tax-deductible, that $100 service call actually only costs you $50. And you retained your sanity.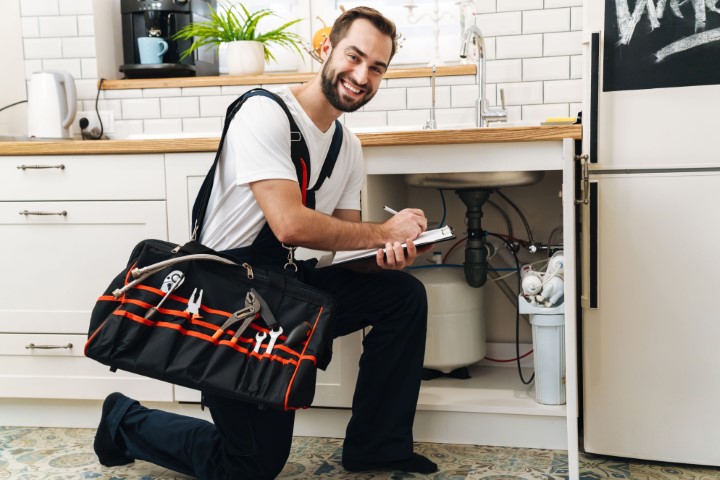 I've been doing this for a lot of years. Well over 40 years now I've had rental properties consistently. And I'm not burned out. The other day I got a call from a tenant reporting that the oven was not working. I told them to check the fuses and if that wasn't the problem, call me back. They called back after checking the fuses, so I called an appliance repairs company. It turns out that the tenant had played with the oven timer. A simple fix. I suppose I could have insisted the tenant pay for the service call, or I could have fixed it myself. The point is, I didn't attend the property. I made a phone call and then forget about it. I offloaded the problem rather than shouldering it. Another time I had a very sloppy irresponsible tenant move out with no notice. I suspected the house was a mess. I didn't go check it out. I didn't want to get discouraged and I didn't need the stress. I called a handyman to go in and clean it up. He arranged for a 22' dumpster and filled it to overflowing. Only after the junk had been removed and cleaners had been sent in, did I venture in myself. Then I arranged for renovators to head in. That type of situation doesn't happen often, but when it does, hire the remedial work to be done and stay clear. Run your investment as exactly that. An investment.

If you do, you'll be in it for the long run and see the goals materialize that you set for yourself at the beginning. If you don't. If you insist on doing things yourself, you'll burn out, throw in the towel and give up on what should have been a very profitable venture.