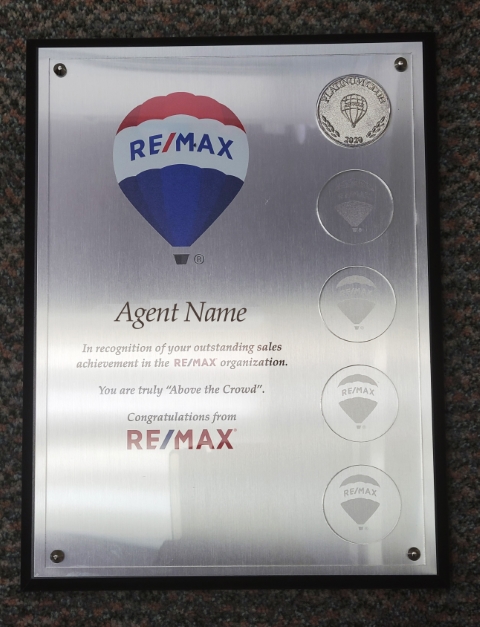 It is March 2021, I am wearing my most elegant evening gown, paired with just the right accessories. I take one last look in the mirror, checking my hair and makeup. I am greeted by Wayne Quirk, our Broker of Record/Owner. He is in his finest tuxedo. We are ready for our…… RE/MAX Garden City Realty 2020 Annual Awards Gala! The lights are brighter than usual and there are three cameras in front of us. There is no champagne however and no lively chatter from the normally crowded banquet hall. That's because we are standing in our "Green Room" at our office creating a digitally enhanced Awards Gala.

All of our Realtors at RE/MAX Garden City are dedicated hardworking professionals and we appreciate each and every one of them.

Each year we celebrate their successes at a spectacular gala with formal dining and dancing into the night. For obvious Covid-19 reasons, this year would be different, but Wayne as their Broker of Record and I as their Manager wanted to make sure that the value and the prestige of earning a "RE/MAX award", no matter what level, from Executive to Diamond was not lost to the pandemic. Each award winner's name was announced with care and enthusiasm. Envelopes were opened academy award style, starting with "fifth place" winner, 4th, 3rd, 2nd, and with a small drum roll the #1 top producing individual/team was announced. Our RGC 2020 Gala was very different but the congratulatory message truly felt the same, as Wayne and I are very proud of all of our 2020 award recipients.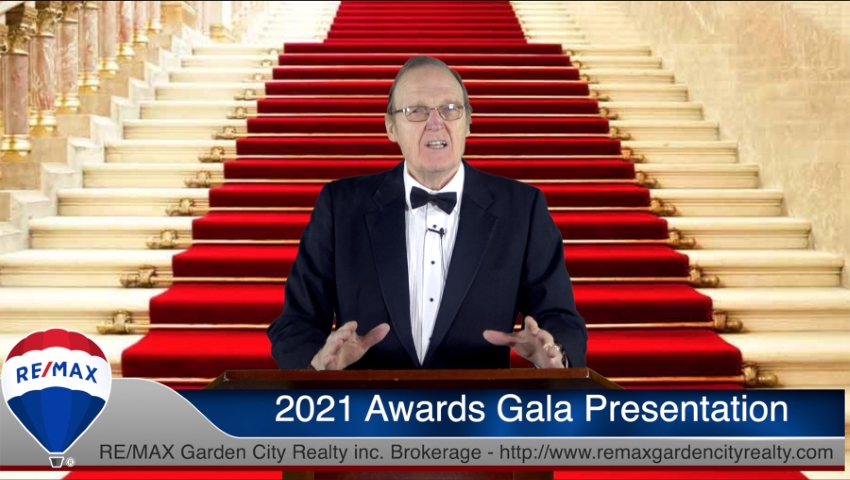 I end my story with a text message I received from one of our Realtors. "Accolades are just the cherry on top of the true achievement. The party itself is really the best part, so as soon as life opens back up and we are able, I'm sure, no doubt we will have ourselves a great time" to which I replied, "And oh what a party that will be."