The Fed's are on a mission! They are waging an all-out war against inflation, and their weapon of choice is increased interest rates. It seems to be their hopes that by raising interest rates people will be reluctant to buy, or at least borrow and buy. Whether it has the desired effect on things like gasoline or appliances with the war in Ukraine still raging and shortages still lingering from COVID remains to be seen. One thing for sure. It is having a dampening effect on the Real Estate Market. That is evident both in the declining number of sales as well as the decline in average sale price.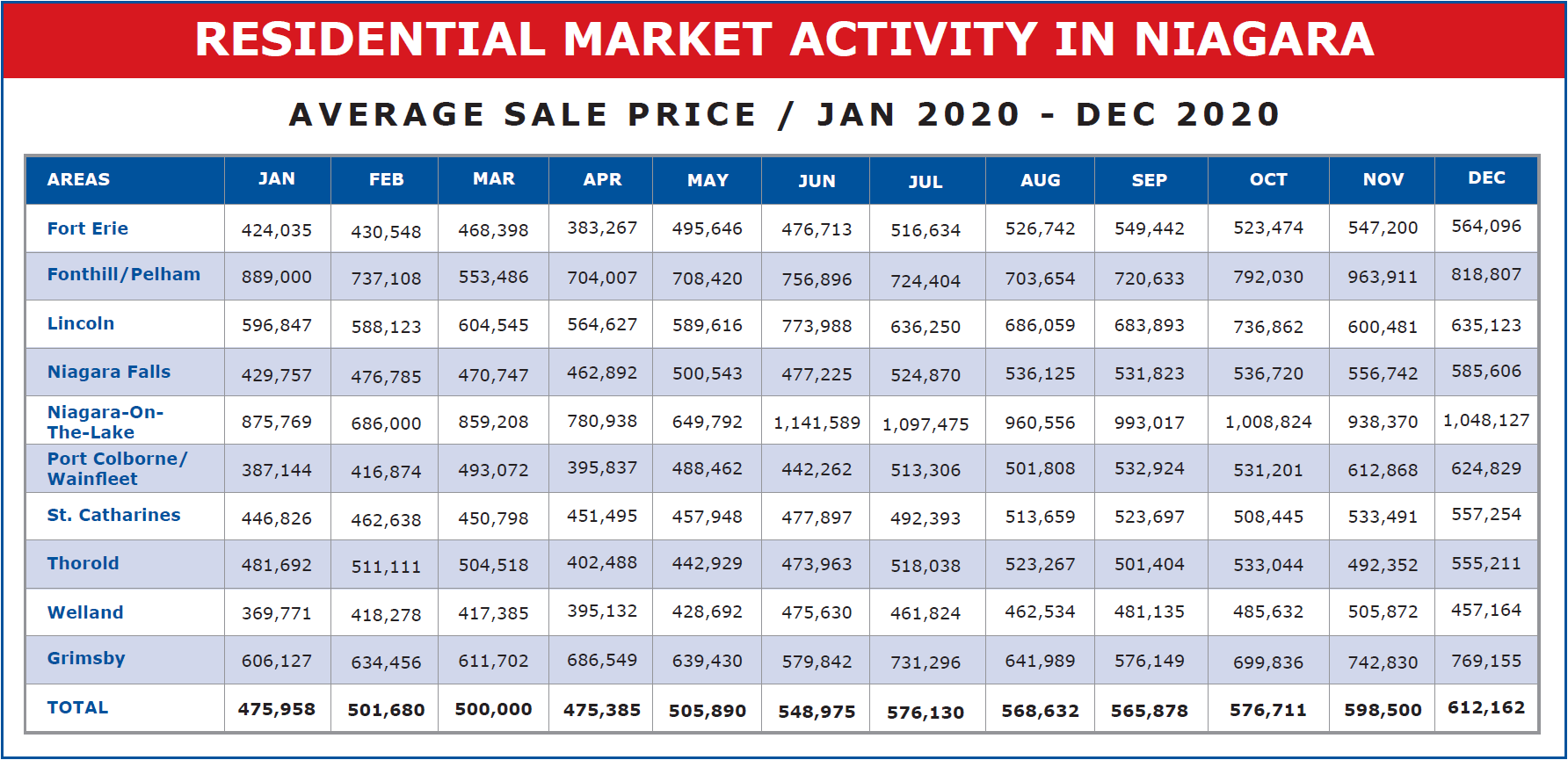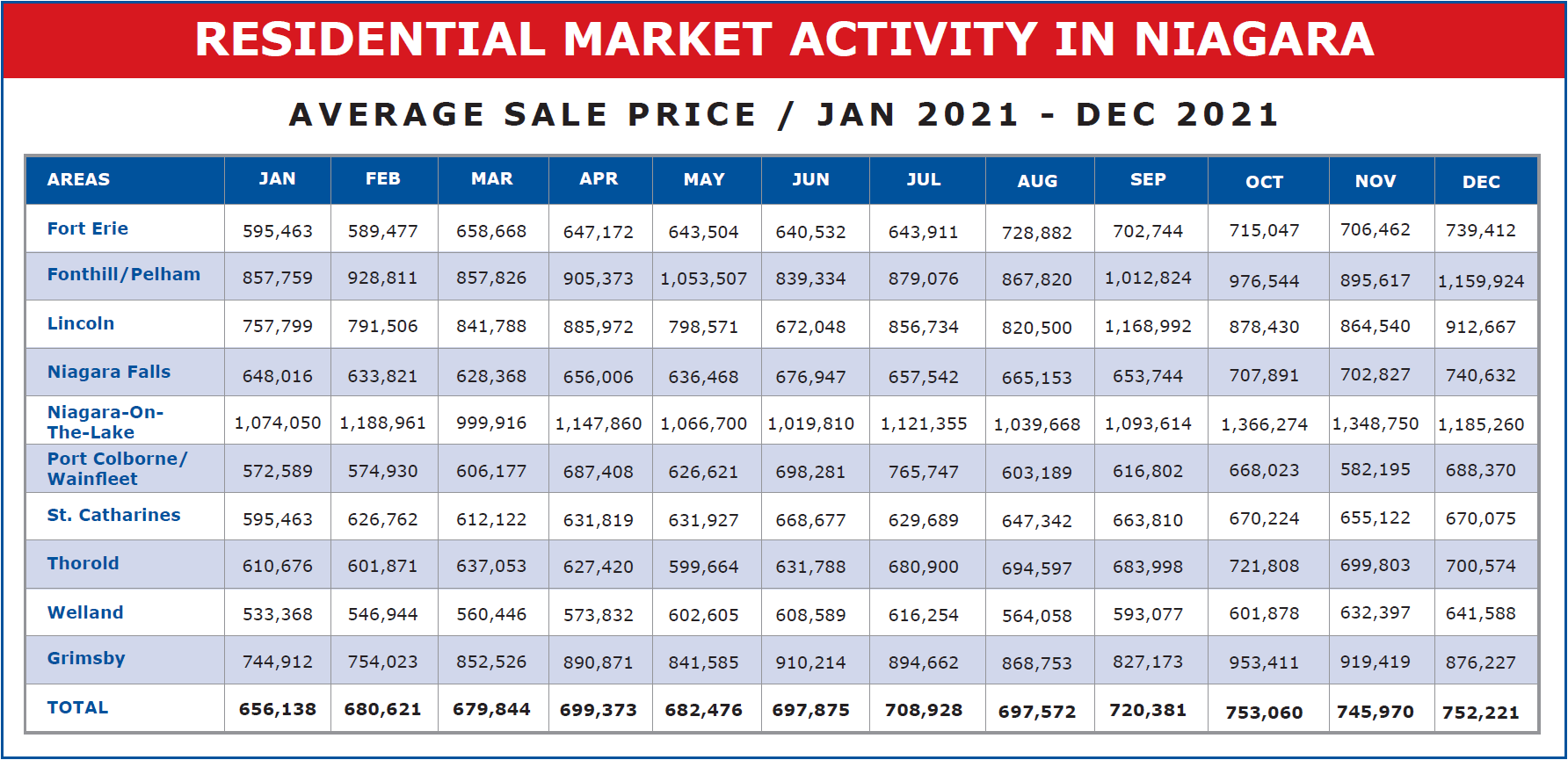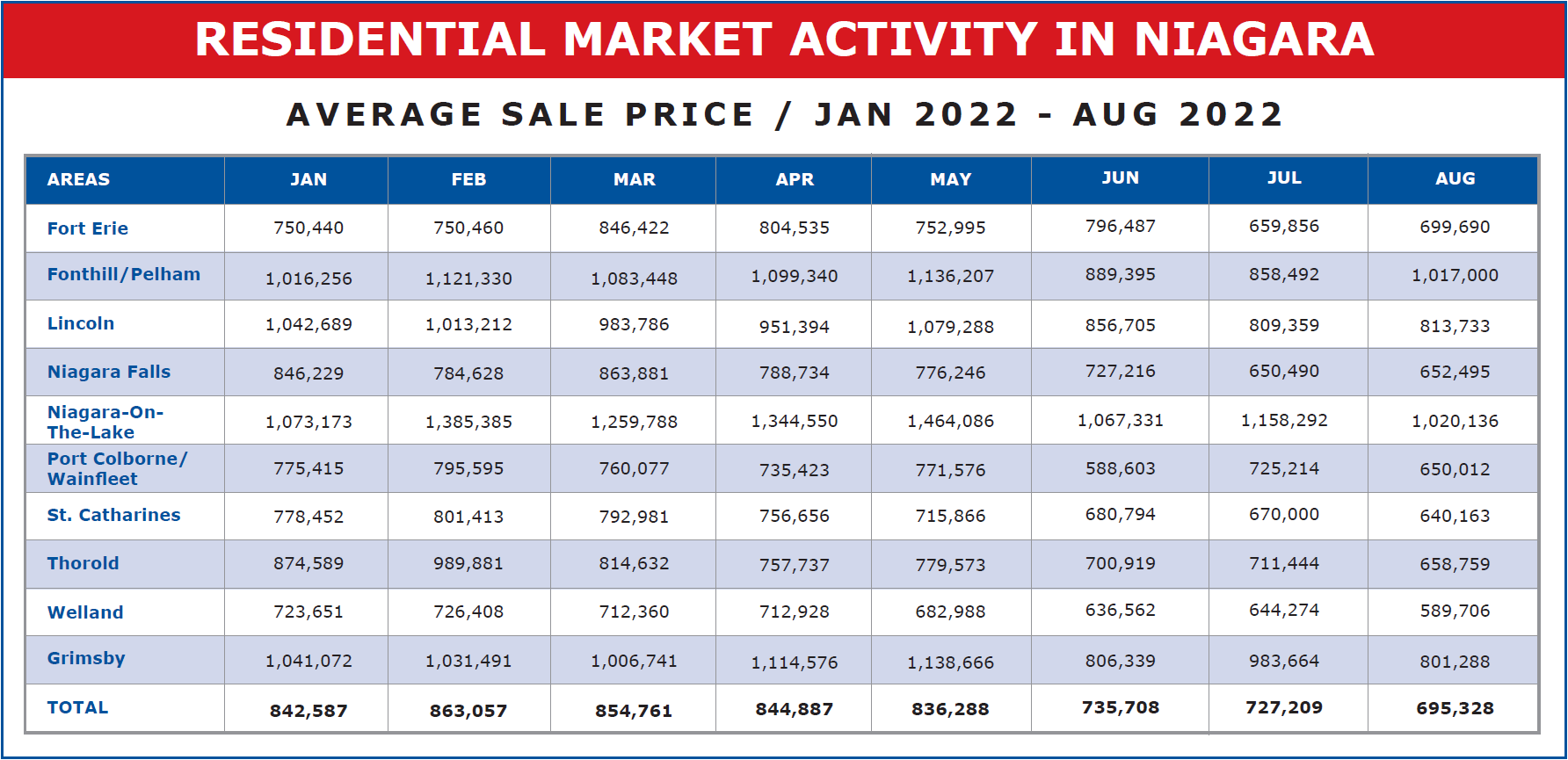 *Sales data provided by the Niagara Association of Realtors and the Hamilton-Burlington Realtors Association as submitted through Brokerage Members inputted MLS sales.
As you can see from the charts above, prices were rapidly increasing right from the onset of COVID in the early spring of 2020 up until March of this year. For the past 6 months, however, prices have been on a downward slide essentially erasing the previous 6 months' gain and at the moment leaving values pretty much exactly where they were one year ago. The regional average sale price in August 2022 was $695,328, and the average sale price in August 2021 is $697,572.

It is interesting to note, however, that referencing back to January 2020, before the onset of COVID, the average residential sale price for the Region was $475,958 almost exactly the same as the $475,385 registered in April of that year when COVID became an all-encompassing reality. So, while we have lost all the gains we have made over the past year, we are still $219,943 or 46.27% above the April 2020 price point.

I don't think the price slide is totally at an end yet, although it is showing signs of slowing. But while I do expect we'll lose a bit more ground before things level off, we should stay well above the average numbers we saw going into COVID just over two years ago. A lot however depends on how aggressively the Bank of Canada continues to ratchet up interest rates. It's a fine line they need to keep a close eye on. Too aggressive a stance will push an already fragile economy right into a recession. Believe me, nobody wants that! And while 5-year mortgage money is available today at between 5% and 6% which is extremely low by historic standards, it's still well over double what it was just a couple of months ago. Sticker shock to anyone in the process of renewing.

You'll notice too, by looking again at the price chart that there isn't much consistency between municipalities. While overall the average residential sale price has dropped about 4.4% from July to August, it certainly isn't uniform across the board. Fort Erie, for example, is up, month over month as is Fonthill/Pelham, Lincoln, and Niagara Falls for that matter. It's an indication that things are still volatile and people just don't know how to respond. That will change I believe once interest rates stabilize.

The other thing that is interesting to note is unit sales.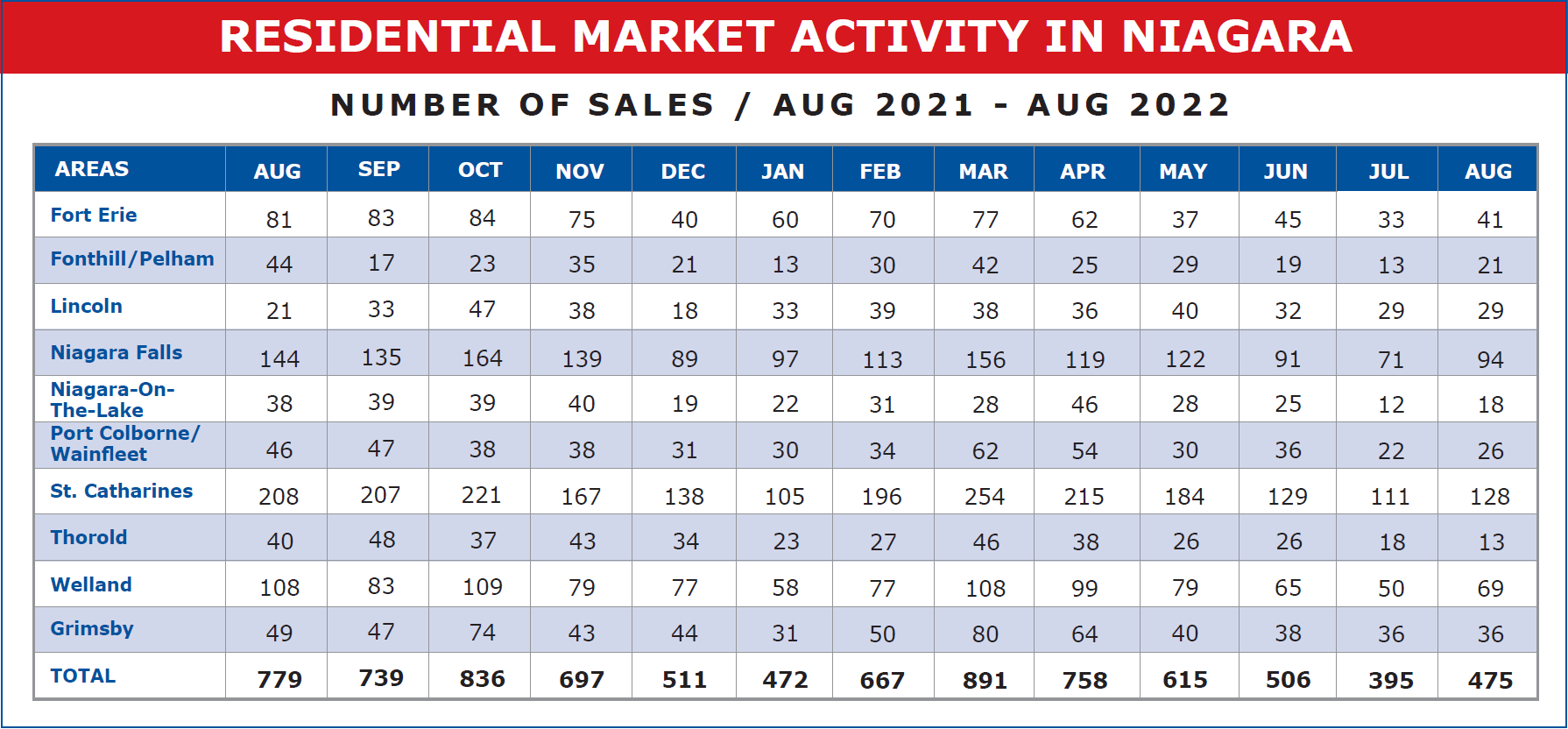 *Sales data provided by the Niagara Association of Realtors and the Hamilton-Burlington Realtors Association as submitted through Brokerage Members inputted MLS sales.
August registered 475 units sold across the region, up 80 units or 20.25% from July. That just doesn't happen. Traditionally August tallies up fewer sales than July. Is this a sign that people are getting over their confusion and getting back into the market? Probably. But we'll have to watch the next couple of months before we draw any real conclusions.

I do believe the desire for real estate remains strong. And while the speculators are sidelined for the moment, the rest of the buying public is anxious to return to the market. As prices and interest rates level off, I think we'll see the selling volumes continue to rise, and I wouldn't be surprised if we see prices begin inching back up soon afterward.